Glacier country scenic flights
With friendly personal service, wide window views, more alps and glaciers, our flights are extremely good value.
Discover unlimited beauty with more mountains, more glaciers and more reliability. The only way to experience the full splendour of the Southern Alps.
Choose from 3 glacier scenic flights including glacier landing flights as well as a selection of heli-hike options to suit your time and your budget.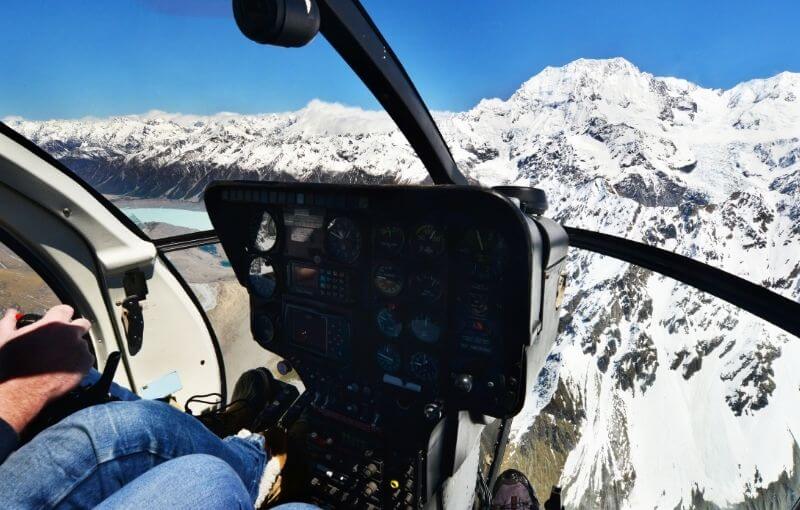 An exciting short and sweet taste of Glacier Country. Fly up the Whataroa River to the Butler Range, altitude 2000 metres. Discover the stunning snow–clad peaks of Mts Rangatira, Whataroa, Tohunga and Ariki. Get up close and personal with an option of landing onto a remote glacier in the magnificent southern alps to experience the most exhilarating surroundings of a natural beauty. Extremely good value.
Scenic Overflight $250pp (allow 18 mins)
Glacier Landing Option $350pp (allow 30 mins)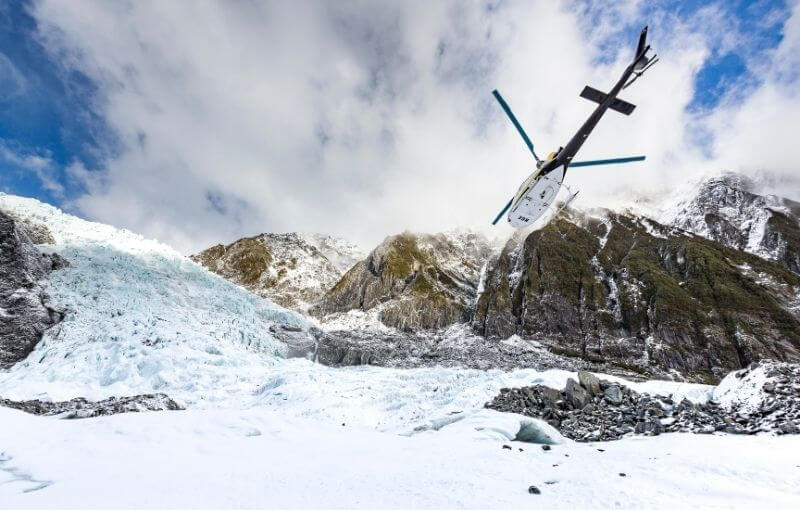 Fly the route of the Glacier Temptation, then over the Southern Alps to see New Zealand's largest glacier, the 28km long Tasman Glacier, and views of Mount Cook, (NZ's highest) and Mount Tasman. Orbit Mt Elie de Beaumont, the neve of Franz Josef Glacier and view nine other glaciers. A superb flight not offered anywhere else in Glacier Country! Awesome.
Scenic Overflight $350pp (allow 30 mins)
Snow Landing Option $450pp (allow 40 mins)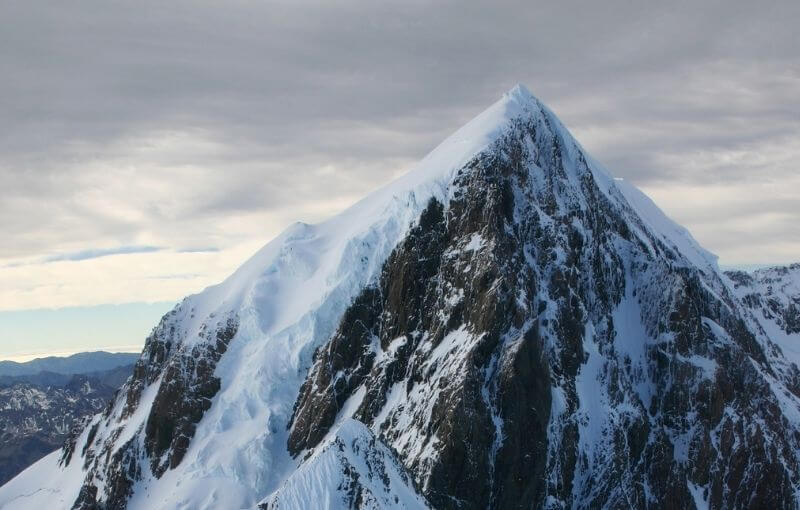 Arguably the best flight experience offered in Glacier Country. This flight has it all. Combine the Across Middle Earth route with an extended flight along the dramatic eastern slopes of the Southern Alps to world renowned Mount Cook, Mount Tasman and Tasman Glacier before crossing the Southern Alps back into the West Coast to discover Fox Glacier nevé and returning via Franz Josef Glacier.
Scenic Overflight $450pp (allow 40 mins)
Snow Landing Option $550pp (allow 50 mins)

Orange: Glacier Temptation Flight
Purple: Across Middle Earth
Green: Mount Cook Panorama
Why choose GLACIER COUNTRY SCENIC FLIGHTS?
Glacier Country is a spectacular region and all its beauty and grandeur can only be experienced fully on an alpine scenic glacier flight.

When compared with other flight operators, our flights offer:
MORE MOUNTAINS
From our base in Whataroa Valley West Coast New Zealand, gateway to the outstanding alpine scenery of the New Zealand Southern Alps, we will introduce you to Aoraki Mount Cook (New Zealand's highest mountain), and the high peaks of Mount Cook National Park where Sir Edmund Hillary trained for his ascent of Mount Everest and for his adventures in the Antarctic.
MORE GLACIERS
The Westland & Mt Cook national parks are home to over 800 Glaciers. All our flights adventure into both national parks.
 We will also visit the impressive 29km long Tasman Glacier, the snowfields and ice falls of the Franz Josef Glacier, Fox Glacier and nine other glaciers in the Southern Alps of New Zealand.
MORE SCENIC VARIETY
In addition to the magnificent alpine scenery, you will also fly up the giant Whataroa River Valley which is still mined for alluvial gold and you will see the primeval rainforests of New Zealand's West Coast.
MORE RELIABILITY
Sometimes low cloud restricts scenic flights from Fox Glacier and Franz Josef Glacier townships, but our base in Whataroa Valley is more often quite clear for alpine scenic flights. We operate 7 days a week, subject to weather and suitable flying conditions. You may call us free from anywhere within New Zealand to check weather and flying conditions and for more information.